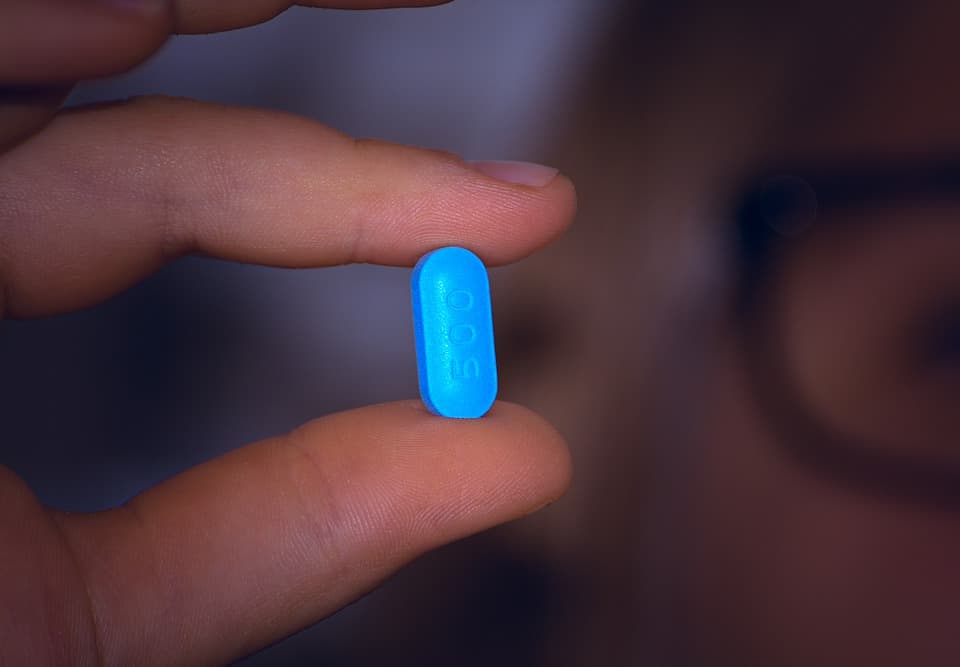 Over 60 million Americans rely on Medicare health insurance. Most of these beneficiaries qualify after turning 65, though some younger people receive Medicare because of various disabilities. This federal government health plan offers extensive coverage for various health services. For more information about the basics of Medicare, check out our earlier blog post: What is Medicare?
Medicare covers many healthcare expenses but not everything. The government health plan includes deductibles, copayments, or deductibles for covered services. For instance, Part A includes a deductible for hospital stays, and Part B covers most services from doctors at just 80 percent. These out-of-pocket expenses can rapidly add up to thousands of dollars for a severe or chronic illness or accident.
Thus, most Medicare beneficiaries enhance their benefits with other coverage to control healthcare expenses. Some Medicare beneficiaries may still enjoy job-related private health insurance, but most choose between a Medicare Advantage or Medicare supplement insurance plan.
These two types of Medicare insurance work very differently and might appeal to beneficiaries with different preferences, financial situations, and healthcare needs. This article offers an explanation of how Medicare supplements work and who should choose this type of supplemental coverage.
What is a Medicare Supplement Plan?
Private insurance companies sell Medicare supplements. The insurers set the Medicare supplement insurance cost, but the government creates standardized plans with pre-defined benefits. Forty-seven states, including Ohio, use the standard Medicare plans with letter names from Plan A through Plan N. Wisconsin, Minnesota, and Massachusetts offer their own variations that vary slightly from the national standardized plans.
Many people refer to Medicare supplements as Medigap plans because they fill in the coverage gaps in Original Medicare. Original Medicare refers to Medicare Parts A and Part B. Most beneficiaries get Part A for free and pay a monthly premium for Part B. Beneficiaries must have Medicare Parts A and B to qualify for a Medigap policy.
Medicare supplements primarily focus on covering the portion of healthcare expenses that Medicare doesn't pay for. Medicare will pay its portion of medical bills first, and then the Medicare supplement plan will pay its share of the rest. Some Medicare supplements pay for things Medicare doesn't cover. For instance, Original Medicare says that they only pay for treatment outside the U.S. in specific circumstances, but some Medicare supplement insurance plans broaden this protection.
Popular Medicare Supplement Plans: Plan F, Plan G, and Plan N
Health insurance companies set their rates, but they must offer standard benefits for each plan. Thus, beneficiaries should consider which option will serve them best and then compare prices between various insurers.
Standardized core benefits can make shopping for supplements easier than comparing other kinds of health insurance. It helps to look at popular plans that may appeal to various folks to get started.
Plan F
Plan F has ranked as the most popular Medicare supplement plan for many years. It came with a relatively expensive premium, but it covered everything at 100 percent. After paying the premium, beneficiaries would not need to worry about additional expenses for covered services.
People who qualify for Medicare on or after January 1, 2020 can no longer enroll in Plan F or Plan C. People who qualified for Medicare before that date can keep Plan F or in some cases, enroll in a new Plan F plan. The government did away with any supplements covering the Medicare Part B deductible, which includes Plan C and Plan F.
Plan G
With the demise of Plan F for most Medicare recipients, Plan G grew more popular. It's almost like Plan F, but it doesn't cover the Part B deductible. CMS reported a $233 annual Part B deductible. Thus, lower Plan G premiums should make up the difference. On the other hand, Plan G still offers all allowed benefits at 100 percent. For instance, Plan G broadens Medicare coverage outside the U.S. and covers excess charges, or medical bills that exceed the Medicare-approved amount.
Plan N
For a lower Medicare supplement cost, consider Plan N. For a cheaper premium, this supplement offers almost the same generous protection that Plan G provides. Plan N differs from Plan G in these ways:
Plan G covers Part B coinsurance. With Plan N, some services require a $20 copayment. Emergency room visits require a $50 copayment.
Plan N doesn't cover excess charges, but like Plan G, it pays for 80 percent of urgent healthcare services in foreign countries.
Compare Medicare Supplements to Medicare Advantage
Medicare supplements and Medicare Advantage plans give beneficiaries a way to predict and control healthcare expenses. However, these two Medicare health insurance plans work differently. A brief comparison of Medicare Advantage and Medicare supplements includes:
A Medicare supplement works with Original Medicare to close coverage gaps to reduce or even eliminate out-of-pocket expenses.
A Medicare Advantage plan replaces Original Medicare with coverage as good or better as Medicare Parts A and B.
Why Choose a Medicare Supplement Plan Over Medicare Advantage
Medicare Advantage plans have grown increasingly popular because they can control healthcare costs and offer low or even no additional premiums. In exchange for low prices, Medicare beneficiaries have to give up some freedom of choice when enrolling in Medicare Advantage.
These days, most Medicare Advantage plans rely on networks. For instance, an HMO won't cover services outside the plan's network unless it's an emergency or rare circumstances. Some insurers might offer a PPO, which will cover out-of-network services, but they will ask plan members to pay a larger share of out-of-network healthcare costs.
In contrast, neither Original Medicare nor Medicare supplements use networks, so they're generally accepted by healthcare providers all over the United States. Medicare beneficiaries who want more freedom to choose their healthcare providers should consider a Medicare supplement. That's particularly true for folks who expect to travel around the country or even outside of the country. Even within a local area, a Medicare supplement will typically offer access to a broader range of providers than a Medicare Advantage plan.
Do Medicare Supplement Plans Include Prescription Drug Coverage?
Most Medicare Advantage plans do bundle prescription coverage along with health insurance. Original Medicare does not cover most prescription medicine unless it's dispensed to patients in a hospital or other medical facility.
The government primarily designed Medicare supplements to pay out-of-pocket expenses for healthcare that Original Medicare didn't fully cover. Like Medicare Part A and B, supplements will not pay for prescriptions dispensed to patients by a local or mail-order pharmacy. Medicare supplement owners will also need to enroll in Medicare Part D for prescription drug coverage.
How Much Does a Medicare Supplement Cost?
Like other health insurance, the premium for a Medicare supplement generally depends upon the plan type, local or area, and the insurance company. For instance, the same beneficiary would typically pay less for Plan N than for Plan G because Plan G offers more comprehensive benefits.
Premiums may also increase in the future as Medicare coverage changes or the insured person ages. Insurers cannot charge individuals more for developing health conditions or using their policies.
On the positive side, the supplement only needs to fill in gaps for things that Original Medicare doesn't cover. This type of supplemental protection won't cost as much as a full-coverage health insurance policy for somebody of the same age.
When is the Best Time to Buy Medicare Supplement Insurance?
Medicare beneficiaries can enjoy guaranteed issue of Medicare supplement plans during certain times. That means the insurance company cannot decline applicants or charge more because of their health history. The insurer must also cover pre-existing conditions.
Medigap Open Enrollment
Every beneficiary gets a six-month Medigap Open Enrollment Period when they first qualify for benefits because of age. According to Medicare.gov, this period automatically begins the first month a beneficiary gets Medicare Part B coverage, typically the month of the participant's 65th birthday.
Since Medicare supplement applicants enjoy guaranteed issue rights during this time, it's the best time for most beneficiaries to buy Medigap insurance.
Medicare Beneficiaries Under 65
The federal Open Enrollment rights don't apply to people who qualify for Medicare before turning 65. However, people who get Medicare because of a disability will still get an Open Enrollment Period when they turn 65.
Some states may require local insurers to offer a Medicare supplement plan to younger beneficiaries, but these plans may still be expensive. Most Medicare beneficiaries under 65 turn to Medicare Advantage plans and not Medicare supplements.
Late Medicare Enrollments
Typically, people must enroll in Medicare benefits and begin their Medigap Open Enrollment Period during the month they turn 65. Some people still qualify for union- or job-related health insurance from a private company at this time and can delay enrollment in Part B and their Medigap Open Enrollment Period.
Outside Open Enrollment
Most people cannot enjoy guaranteed issue protection outside of Open Enrollment. These beneficiaries can apply for Medigap, but the insurer may decline coverage, charge more, or exclude pre-existing condition coverage for six months.
A few situations may arise that give people a chance to exercise guaranteed issue rights outside of Medigap Open Enrollment. These include losing a Medicare Advantage plan for moving out of the service area or the insurer canceling the plan. Similarly, losing a union or employer health insurance would trigger guaranteed issue rights. Typically, these special Open Enrollment periods last for up to 63 days after prior coverage ends.
How to Find the Best Medicare Plans
Today's Medicare recipients can enjoy plenty of choices to enhance their valuable healthcare benefits. At the same time, figuring out how Medicare works with various plans can present a challenge. It's impossible to overstate the importance of making the right choice because some applicants may not qualify for new policies outside the Open Enrollment periods.
As a licensed insurance agent, I work for my clients to help them find the lowest premiums while controlling healthcare costs, fitting each client's specific needs and budget. I represent all the major insurance companies, so I can offer unbiased advice to benefit my clients. Contact me today to learn about your best options for Medicare insurance.