A Premier Licensed Insurance Agency
in the Greater Cleveland Area
Your Independent Insurance Solutions Specialist
Siegfried Insurance is a licensed insurance agency that proudly offers personal insurance service solutions to the Cleveland, OH area and beyond.

A premier licensed insurance agency serving the Greater Cleveland Area, we personally serve individuals, families, and small businesses' health and life insurance needs.
Having health insurance coverage can save you money on office visits, prescriptions, and preventative care. It can give you the confidence to know that you and your family are covered in cases when emergency healthcare services are needed.
But personal insurance services have become a more confusing and overwhelming experience for many to explore on their own. Let our no-cost experience and knowledge help guide you.
Providing
Customized
Personal & Business Insurance Solutions

Our independent insurance agency focuses its expertise on the following personal insurance services: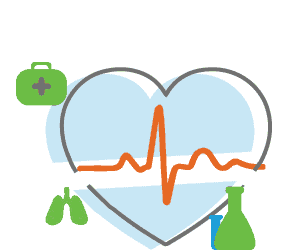 We will help you sort through the different plans available and make confusing terms such as deductibles, copayments, and coinsurance easier to understand.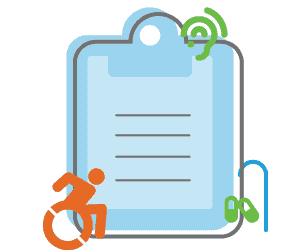 We are fully versed in the details and annual changes of the different Medicare plans focusing on those 65 years of age and older and those with a disability.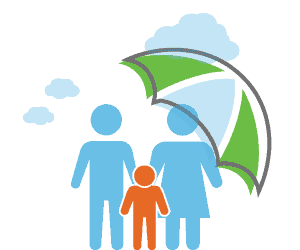 Whether it's a term or a permanent policy, it's crucial to plan for your family's future financial needs and we can offer clear guidance as you plan ahead.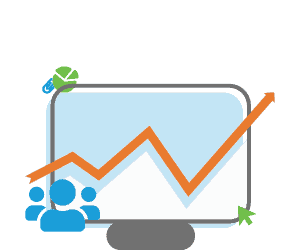 You want to take care of the people who you rely on to run your small business. We will be happy to meet with you and your employees to explore and design the perfect employee benefits insurance solution.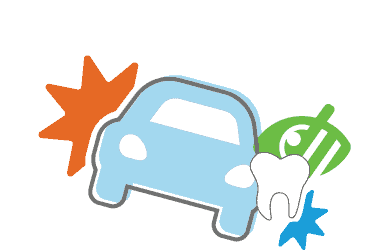 From accident-only plans to critical care to a dental or vision policy we are here to help you navigate through your options when it comes to supplemental insurance.
As a premier independent insurance agency, we will design the ideal insurance solutions for you, your family, and business that meet your specific needs while fitting into your budget.
We will incorporate what is important and eliminate what is not—striking the perfect balance and identifying the ideal solution for you.
Ben was just the person I was looking for to help me 2 years ago while I was going crazy looking for Health insurance, which is very frustrating & confusing to do on your own. I had many calls from other agents that were not very accommodating or compassionate during this time with my schedule & what I was stressing over. Ben not only met me at my office to discuss this and find the right plan for my family at the cost we could afford, he also explained how it worked and did allot of the paperwork for me. He is very easy to get a hold of by text, phone, e-mail and he gets back to you fast. If you are looking for Insurance and not sure who to use I would recommend Ben to help you thru this process. Thanks again Ben
John Krukemeyer
5 Stars! Second year that I used Ben for my insurance. Just entered Medicare this year so was much more complicated for me to understand. Ben was a great help explaining all the different choices I could make along with the different costs
Bob Gregg
Ben Siegfried has been my agent for 2 years now. I like that he makes health insurance an easy transaction. I like his no-nonsense approach and he is dependable and knowledgeable. I recommend him highly for your insurance needs.
Michele D
Ben was wonderful in helping me select a health care plan. He walked me through the whole process. Ben Siegfried comes highly recommended to anyone who needs help with this process. Thank you so much for all your help.
Melissa Lowe
I've known Ben for a while. No one cares more about helping someone select the best plan for their situation. I've also talking with others who have worked with him and the most common term I've heard used to describe him is "integrity".
Jeff Hexter
When I needed a new Life Insurance policy Ben was there every step of the way. He was prompt, honest, and easy to communicate with. I would recommend his services to anyone and everyone!
Nathan H
We have worked with Ben on 2 separate occasions looking for health insurance. He is very knowledgeable, provides options to consider and answers all questions in a very timely manner. We would highly recommend his services. Thanks Ben for all of your help!
Tracy Noll
Ben is an extremely skilled professional in the insurance business. We enjoy his personable style, making the sometimes-confusing matter of health insurance very understandable. He is THE MAN for insurance!
Connie DeRubertis
Outstanding service - appreciate the honesty and time taken to explain options to me. Good experience. Thanks !!
Jon K
Ben is extremely knowledgeable and capable of navigating through the complicated insurance market. I would definitely recommend contacting him for all your insurance needs.
Tzvi Weiss
Ben helped us find a good insurance plan that would fit our needs. We will definitely continue to contact Ben for any additional needs we may have.
Sandy Tizzano
Ben is extremely knowledgeable and capable of navigating through the complicated insurance market. I would definitely recommend contacting him for all your insurance needs.
Tzvi Weiss
Amazing experience, and great results!
Rafi Ilya Mahilnitski
Ben is the type of person that you want on your small business team. He will help guide you, like he did us, in the right direction for all of you medical, dental and life insurance needs. Ben is also very accessible be it by email, text or phone. I have referred Ben to several co-workers, friends and family members, he was able to take care of all of them. Even if you are only price shopping, give Ben a call. See less
Dan Camuso
Ben was very pleasant and knowledgeable, saved us money and found the perfect Insurance plan we needed.
Mark Jerome
Ben is extremely knowledgeable in navigating the marketplace and provides the highest regard and dedication to his clients need. Ben is a seasoned insurance agent and I highly recommend him.
Abie Greenblatt
Ben is awesome - always responds promptly. If he doesn't know the answer he will go looking for the answer. He is very helpful to a person's needs and won' t sell you what you don't need…
wanda mclean
Ben is the best insurance guy I have ever worked with, super knowledgeable and straight shooter! From client to trusted friend over the years!
Tripp Rion
Insurance Solutions
Personalized
for Your Needs & Situation

Whether you are on a fixed income, out of work, need specific cancer coverage, or have any other individualized requirement, our licensed insurance agents will personally meet with you to have a better understanding of your specific situation. Partnering with over 200 national insurance companies enables us to truly provide the most ideal, affordable, and transparent coverage to suit you, your family, or your small business.